** Correction to event time which will now run from 7-11pm**
Bold vision will be running an Argentinian themed fundraiser on the 16th of February. The fundraiser is to cover repair costs to the community space and the installation of disabled access, enable us to keep the Hill Station maintained and support our other activities.
Live performance from highly acclaimed Uruguayan Ana Karina Rossi (see http://www.anakarinarossi.com.uy/) just finished a series of performances in the Uruguayan National Theatre, the wonderful Ricardo Cinalli's, more known for his paintings than his incredibly intuitive approach to playing tangos on piano. And to complete the trio, newly arrived from Sardinia, maestro Mauro Uselli, on flute, who has found in The Hill Station, a place to begin his way into the musical scene in London.
Anna: "I was born in Montevideo. Since very young I breathed tango in the streets of my city, during family gatherings, on the radio, and when listening to my father hum Discepolo and Gardel. Thanks to my father, I studied piano and received my first Steinway. My mother went along with me to take the admission exam at the Conservatory of Music. Mother waited even more impatiently than I for the jury's decision. And it was then, at 14 years of age, that passing the exam allowed me to study music on an academic level. Singing has always been present in my life, but by the end of my teenage years, singing particularly meant tango; it soon grew wings and took me to discover the world. I realized then that tango had no frontiers, and through it, I can sing from the vast textures of life, with humour, with nostalgia, allowing dreams to walk their own paths, singing a tango to love, to pain, to hope, to friendship or solitude, to make memories live, and to inspire a longing for the future. Feeling tango in my soul and expressing it with my voice is today the best passport with which I travel, and like a bird, I take music here and there- the music of my motherland.
Sunday 16th of February 7-9pm 
** Correction to event time which will now run from 7-11pm**
Tickets $15 (Includes Argentinian food and wine)
Tickets are available now click image below to book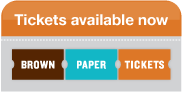 Address: Catherine's Church in Kitto Road, Telegraph Hill, SE14. Overlooking the park.
Ticket price includes glass of wine or soft drink and Argentine taster food.